Main Content
STEM EDUCATION RESEARCH CENTER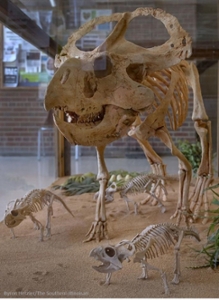 The STEM Education Research Center (SERC) at Southern Illinois University at Carbondale (SIU) is a research and public service unit of Science, Technology, Engineering, and Mathematics (STEM). SERC obtained temporary status on July 1, 2014 and was granted permanent status on September 10, 2019 by the Illinois Board of Higher Education. SERC is a community of faculty, staff, educators, and industry partners working together to prepare the next generation of STEM educators, researchers and professionals. SERC addresses critical issues in STEM education at local, state and national levels through multidisciplinary and integrative strategies in research, education and service. SERC builds regional and state-wide collaborations with other institutions to strategically advance STEM literacy and learning. SERC creates new programs and develops external funding initiatives to support STEM education research and service, to provide professional development for PreK-12 educators, and to improve students' preparation and competency in STEM.
MISSION
The STEM Education Research Center at SIU organizes and sustains a diverse community of educators and researchers, collaboratively prepares the next generation of STEM educators and professionals, and advances STEM literacy at the local, state, and national levels through interdisciplinary and integrative strategies in research, education, and service.
GOALS
Develop STEM education and research programs at SIU and support existing programs by obtaining grant and contract funding.
Provide professional development, curriculum development, workshops and support for K-12 teachers and administrators.
Research and facilitate strategies of teaching aligned to the Next Generation Science Standards and Common Core State Standards for improved student and public literacy.
Build partnerships with local, state and national stakeholders to advance STEM teaching, learning and research.
Build partnerships to improve and implement state assessments.
Collaborate with the SIU community to provide students excellent preparation for STEM programs and professions.