Main Content
STEM EDUCATION RESEARCH CENTER AT SIU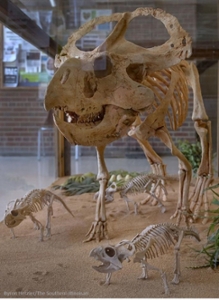 At the STEM Education Research Center at Southern Illinois University Carbondale, we are dedicated to promoting STEM education, focusing on Science, Technology, Engineering and Mathematics, and providing resources for students who are interested in these areas of study, their teachers and their parents.
MISSION
The STEM Education Research Center at SIU seeks to organize and sustain a community of faculty and staff from across the university to collaboratively prepare the next generation of STEM educators, researchers and professionals and to advance STEM literacy at the local, state and national levels through interdisciplinary and integrative strategies in research, education and service.
GOALS
Develop STEM education and research programs at SIU and support existing programs.
Provide professional development, curriculum development, workshops and support for our region's K-12 teachers and administrators.
Research and facilitate strategies of teaching aligned to the NGSS and Common Core for improved student and public literacy.
Build partnerships with local, state and national stakeholders to advance STEM teaching, learning and research.
Build partnerships to improve and implement the Illinois Science Assessment, the PARCC exam and other state assessments.
Collaborate with the SIU community to provide students excellent preparation 

for advanced programs and professions in STEM.